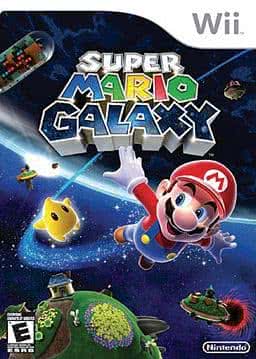 Shannon has lent me Super Mario Galaxy (as well as Sonic and the Secret Rings, Mario Strikers Charged Football, and Rayman Raving Rabbids)
The most outstanding feature has to be the assistance a second person can make. For the kids this makes the game, the second person gets to collect star-bits and hold (some) monsters. So they are playing together and the non-player isn't just telling the player what to-do, as they have their own tasks.
Michaela's playing this also, as there are six save games, and I've been playing assistant for her.
It looks fantastic on the new HD TV, even though it's only 480p.