This is a first, I have nothing to read in FeedDemon: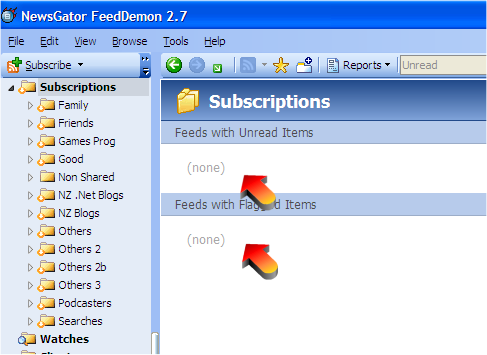 I prefer to think that the Internet is broken, and that's why I have nothing to read, or the authors of most of the blog's I read are sick.
But what I do know, is that it has nothing to-do with how mind numbing my current work is….. honest.
Actually it's more likely because I have not gone swimming for the last three weeks and have been at my desk most lunchtimes and therefore keeping up with my feeds.