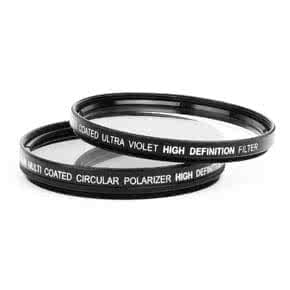 I purchased a Targus 58mm Circular Polarizer and UV Filter kit from Target the other day for $20. The kit came with a 52mm and 55mm to 58mm adapter rings, so the filters fit on my 18-55mm kit lens and 35mm prime lens, both 52mm filter thread.
Only problem is with the 58mm filter on the lens, it looks dorky and the normal 52mm lens cap then doesn't fit.
I see on Amazon the 52mm Targus filters are about $8, so I could have just gotten the correct size there. Oh well…
Now I just need a soft cloth bag/pouch to stick them in.