It was Michaela and my sixth anniversary yesterday. The sixth anniversary present is Iron, Candy or Wood depending where you look. So last week I went to a local shop that does iron work called Ironic Art, and looked through their catalogue (available online also). They have a huge collection of really impressive table/chair type stuff. But that was not what I was after. Talking to the guys, one showed me a partial flower that he had. So I ordered a pair of roses, made from Iron. They included a stand, in the price.
I was really impressed with the roses and Michaela really liked them also.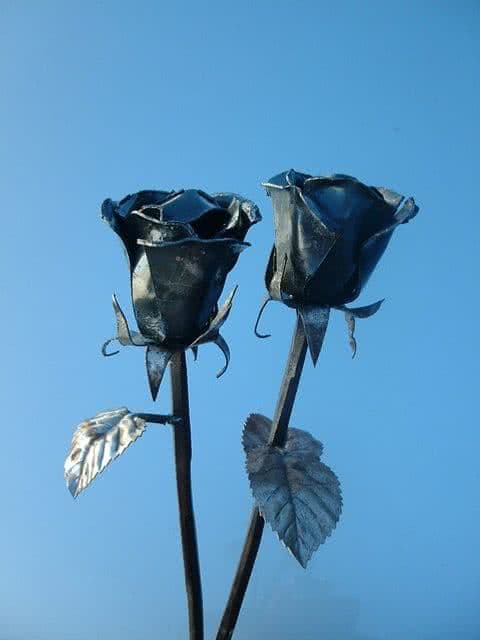 If you want Iron work I'd really recommend Ironic Art.