The new look for Google Feedburner now makes the product actually useful.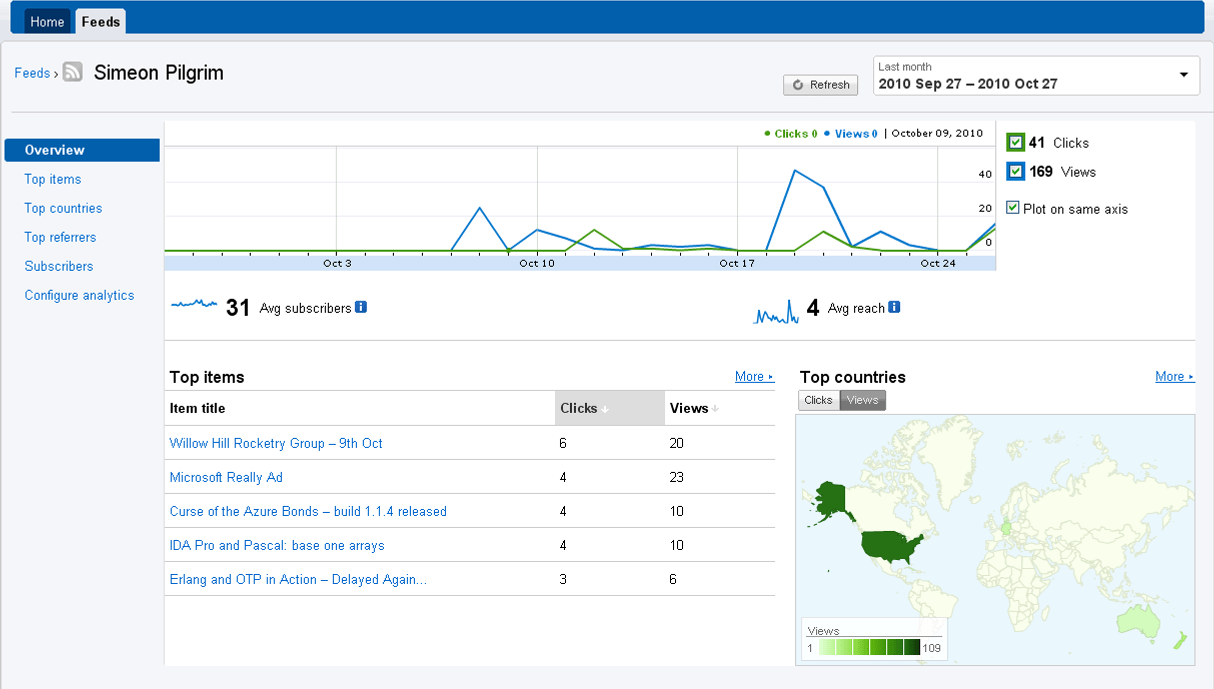 I love the use of the per time slot breakdown, like the stock value component on Google Finance. Also being able to view intra-day times is very neat.
If only I had way more feed followers, then I could spend longer delving into the data to gain magical insight*.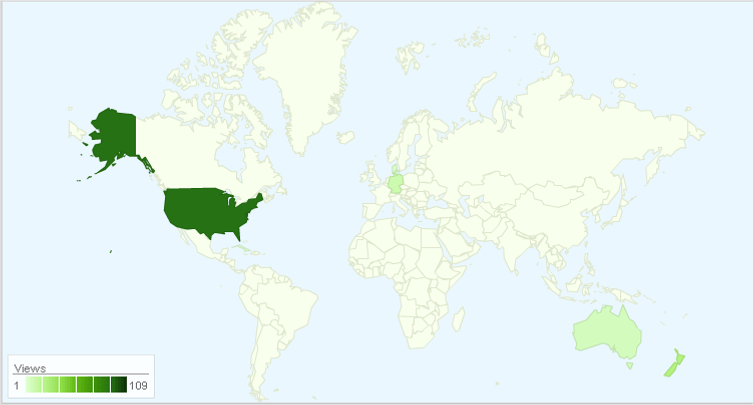 But as it is, Hello: United States, New Zealand, Germany, Australia, Singapore, Denmark and Cuba.
* not sure what magic insight would provide, as I don't have it yet.