On Saturday we brought a Casio CTK800 from the Christchurch Rockshop. Great service from them so far.
We wanted to get a WK3XXX series, due to them being adult versions, but knew the primary target were the children, so got the CTK. It has a very good tutoring system. It displays the keyboard and the fingers to use, and if your learning the right hand, the left will play up till the point you need to press your next key, so as you get up to speed the tune starts sounding full and complete. The kids love this as the simpler songs have nice accompaniments, so they feel really proud of their progress.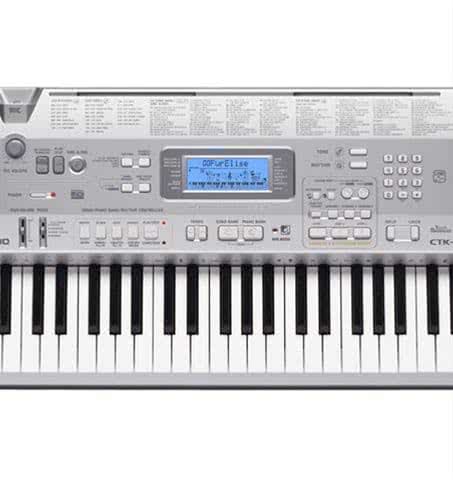 Another feature I like is the display shows you where on the treble or bass stave you current keys are. Very handy for decoding sheet music.